To give a bit of background, the my bestie, Anna, lived in Cape Town for a few years, a few years ago. That is when she met Awonke back in 2012. (Fun fact: I came to visit her and met him the month before they started dating! I'm very glad I did because I wouldn't have gotten another opportunity to meet him for at least another 3 years after that!) She moved back to the States in 2014 (right before my wedding!) and these two lovebirds have been doing long distance ever since. I won't go into specifics but it has not been an easy road for them. Through long distance, to immigration issues – it would have been so much easier for them to pull the plug on this relationship a long time ago. But they didn't, thankfully, because they love each other a whole lot. This wedding was sublime, not just because of the setting or culture, but because it was the start of a new beginning for these two beautiful souls who deserve to be together, wherever they want to be, forever.
The wedding took place in Durban, South Africa in April – and it was glorious.
Day 1: Bachelorette Party (and Bachelor Party)
I flew in and made it by 8pm after delays lasting for more than 8 hours! Woof. Not everyone was in yet, but we had a lovely evening drinking wine and catching up with some of my favorite humans. Just, ya know, in Africa.
Simultaneously the bachelor party was going on, and I think it was a bit... more wild... than our evening.
Day 2: Welcome... and other monkey business
This was the day mostly everyone arrived, so there were last minute details to finish. We distributed welcome bags to the hotel rooms of the guests. They were stacked with goodies, one of which was "biltong" a South African specialty, which is basically another form of beef jerky. The local monkeys knew that there were goodies inside- and I was "attacked." Dramatic. Basically, the monkey lunged at me so I would drop my goods. Luckily, a groomsman came to my aid and escorted me to my room. Because I kept the welcome bag... the MONKEYS FOLLOWED ME to my room! Here is a sentence I never thought I'd say or write – monkeys are sexist and harassers. It's true!! They leave men alone and harass women. Also side note: when I was in Cape Town in 2012 we were attacked by baboons... ask me about that story another time. :)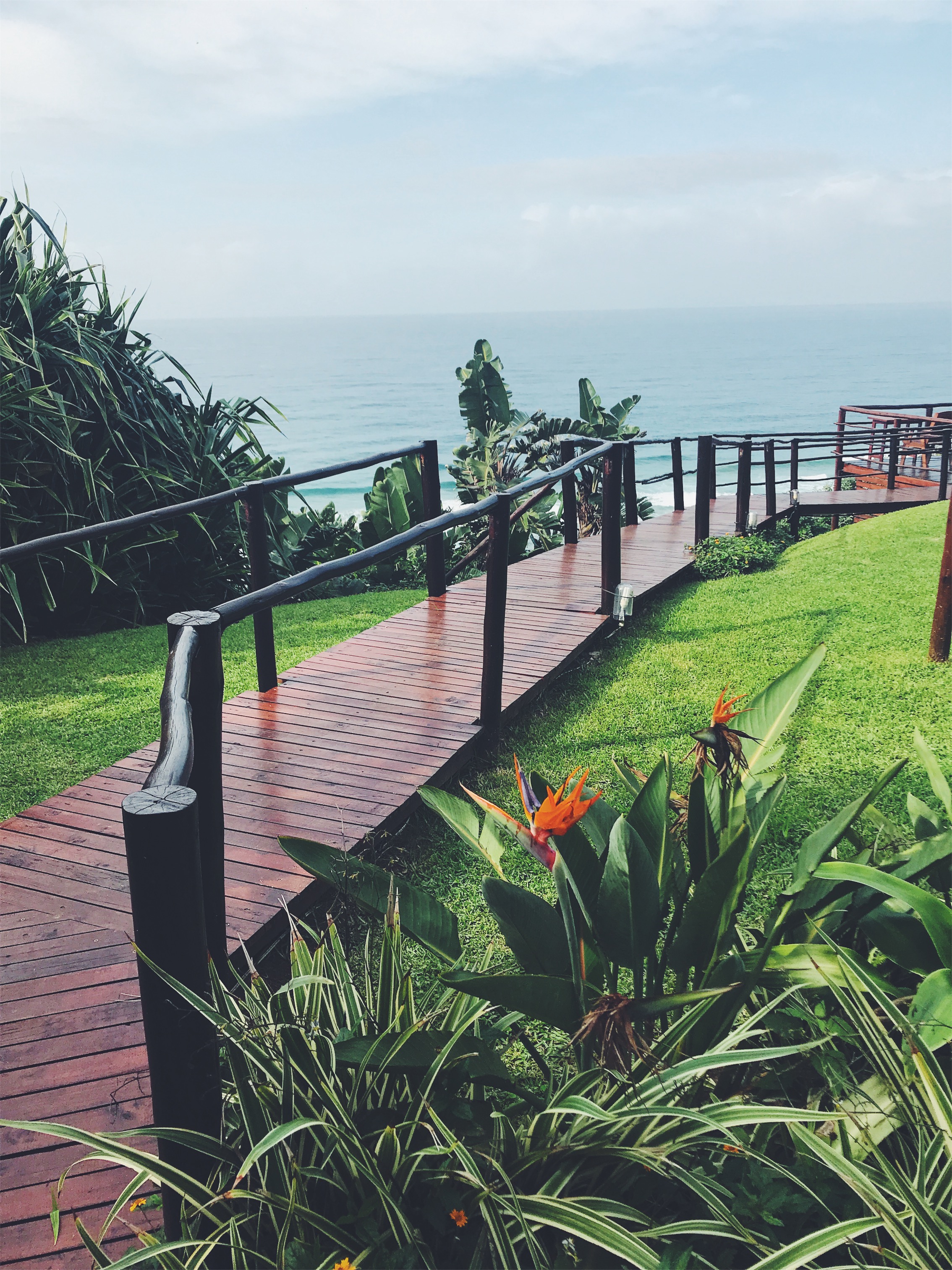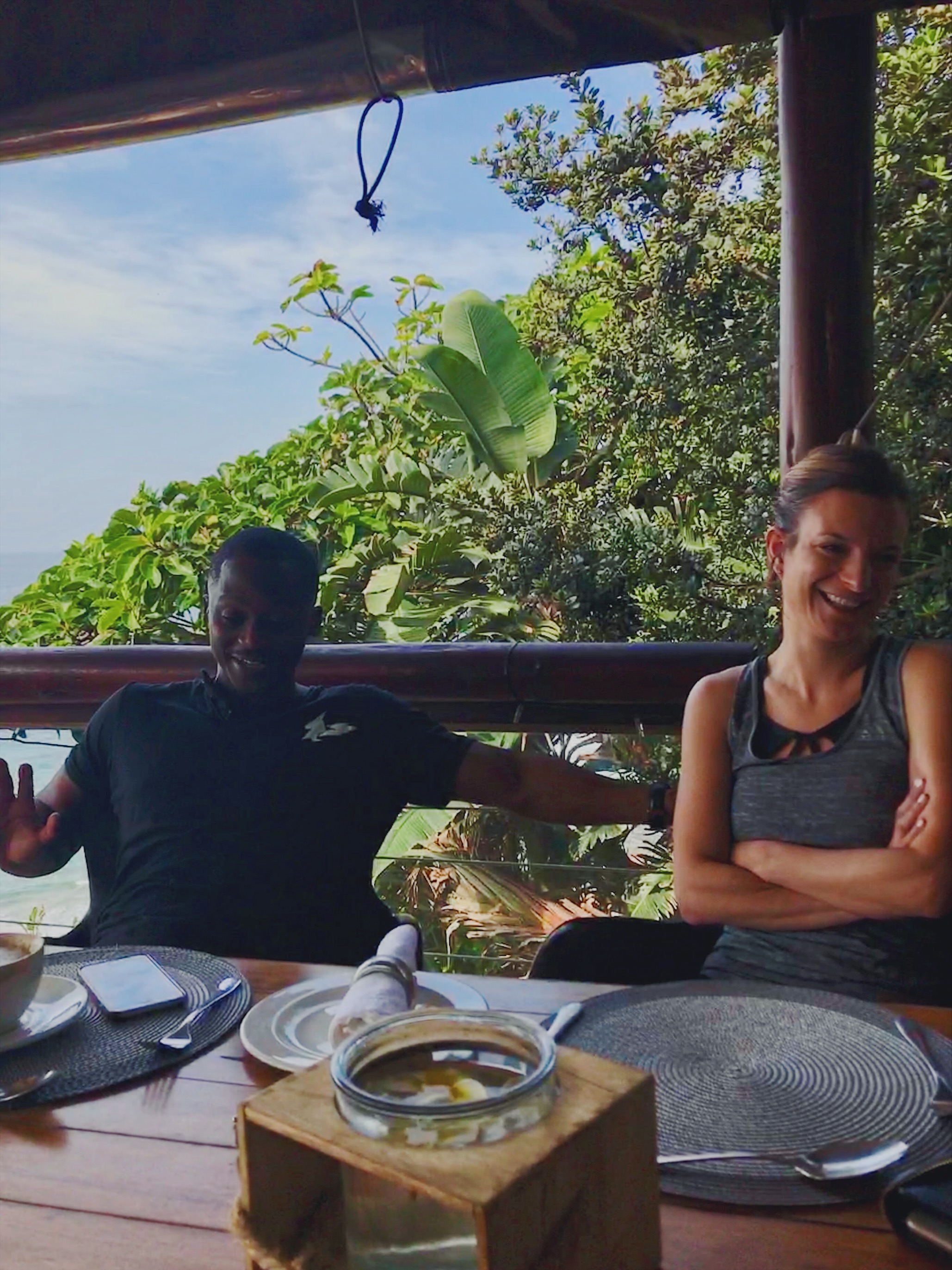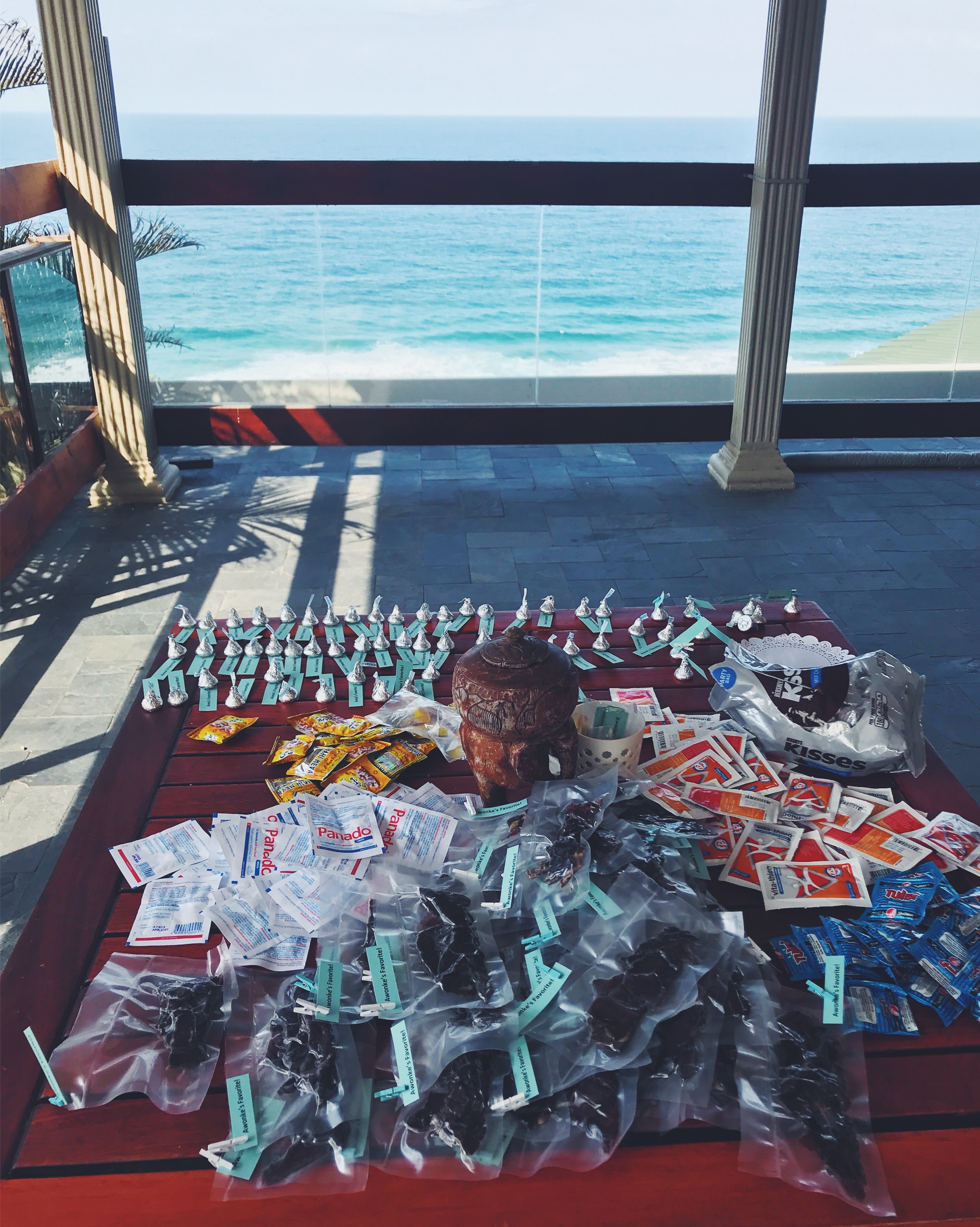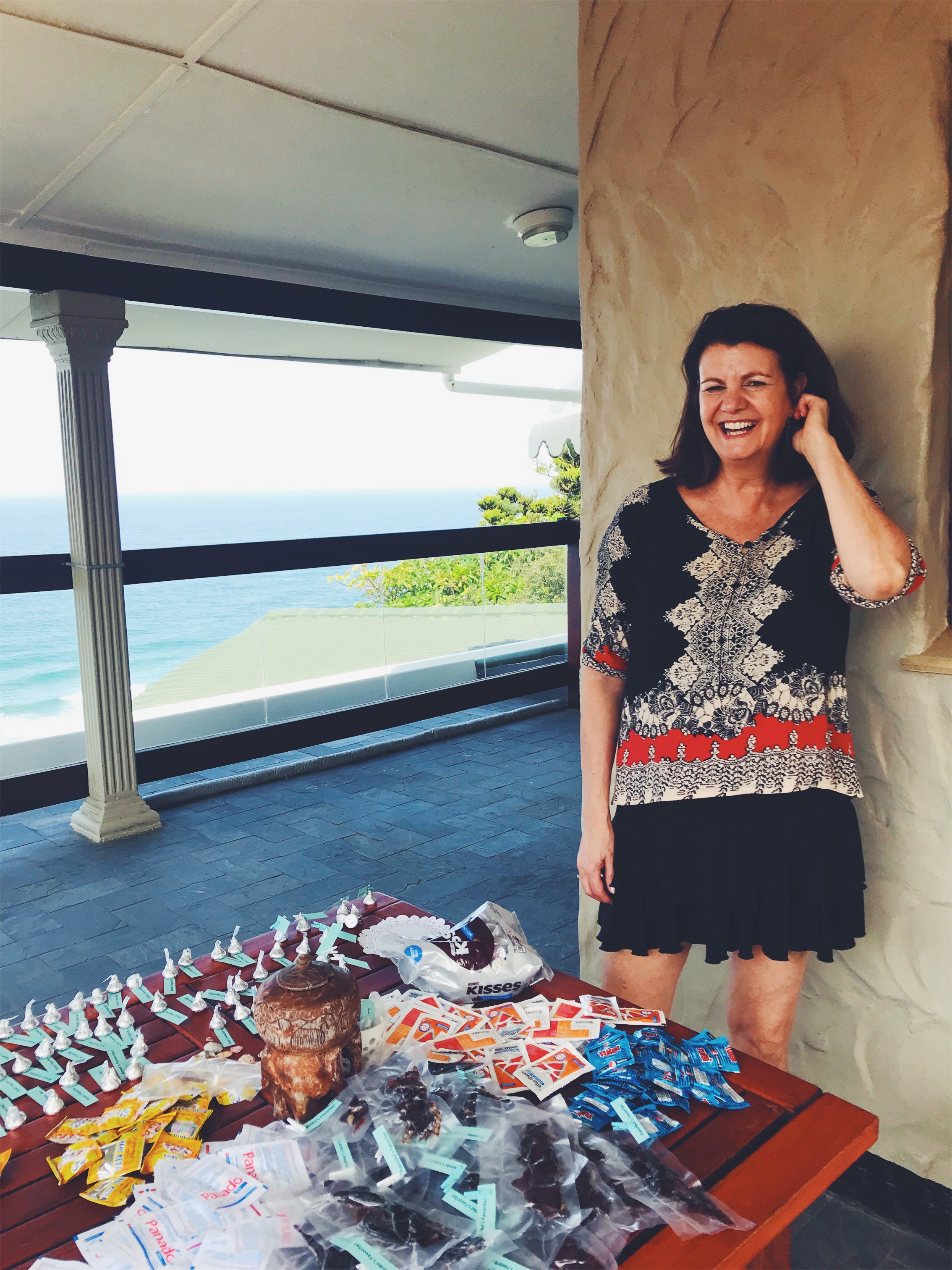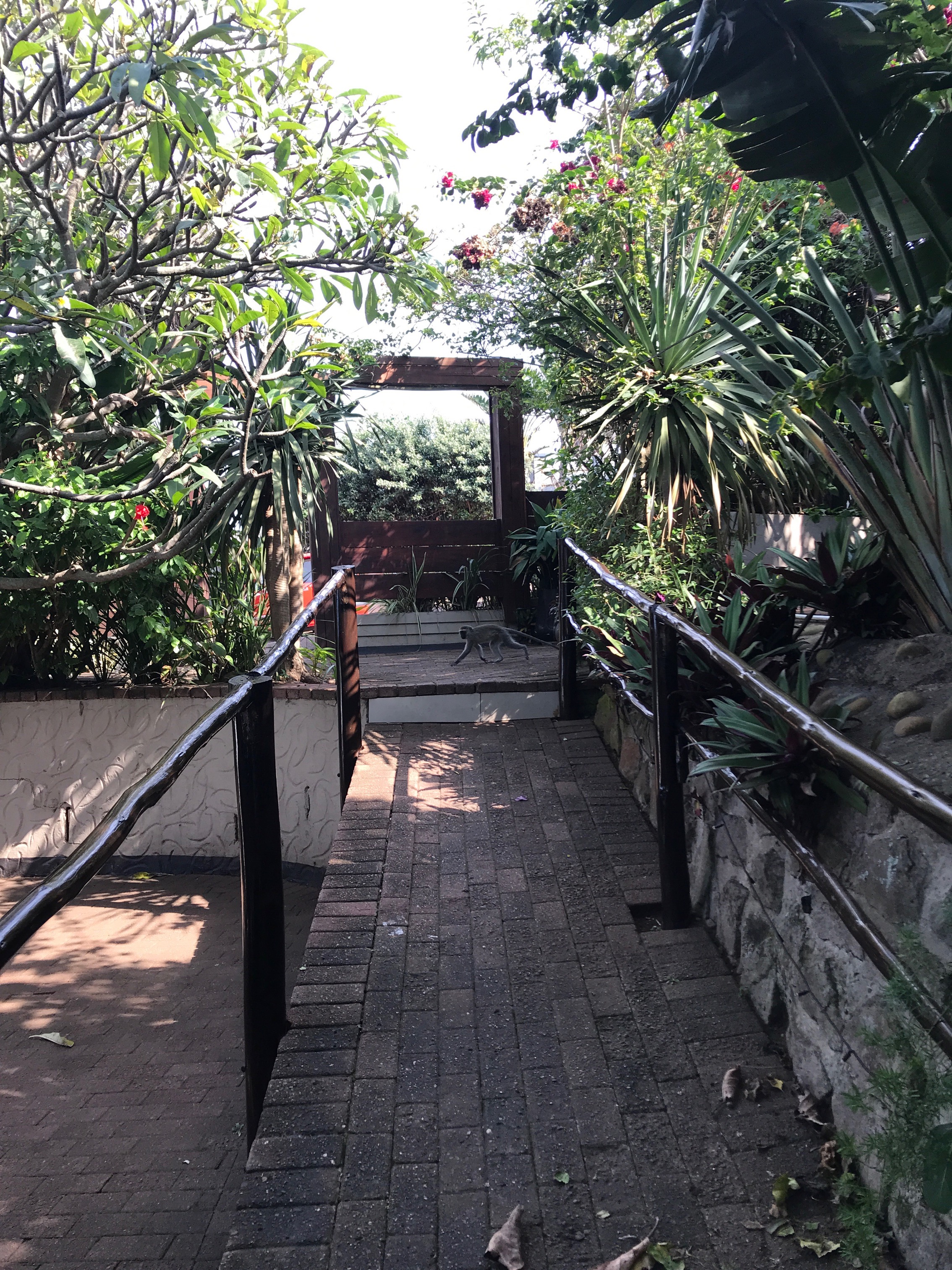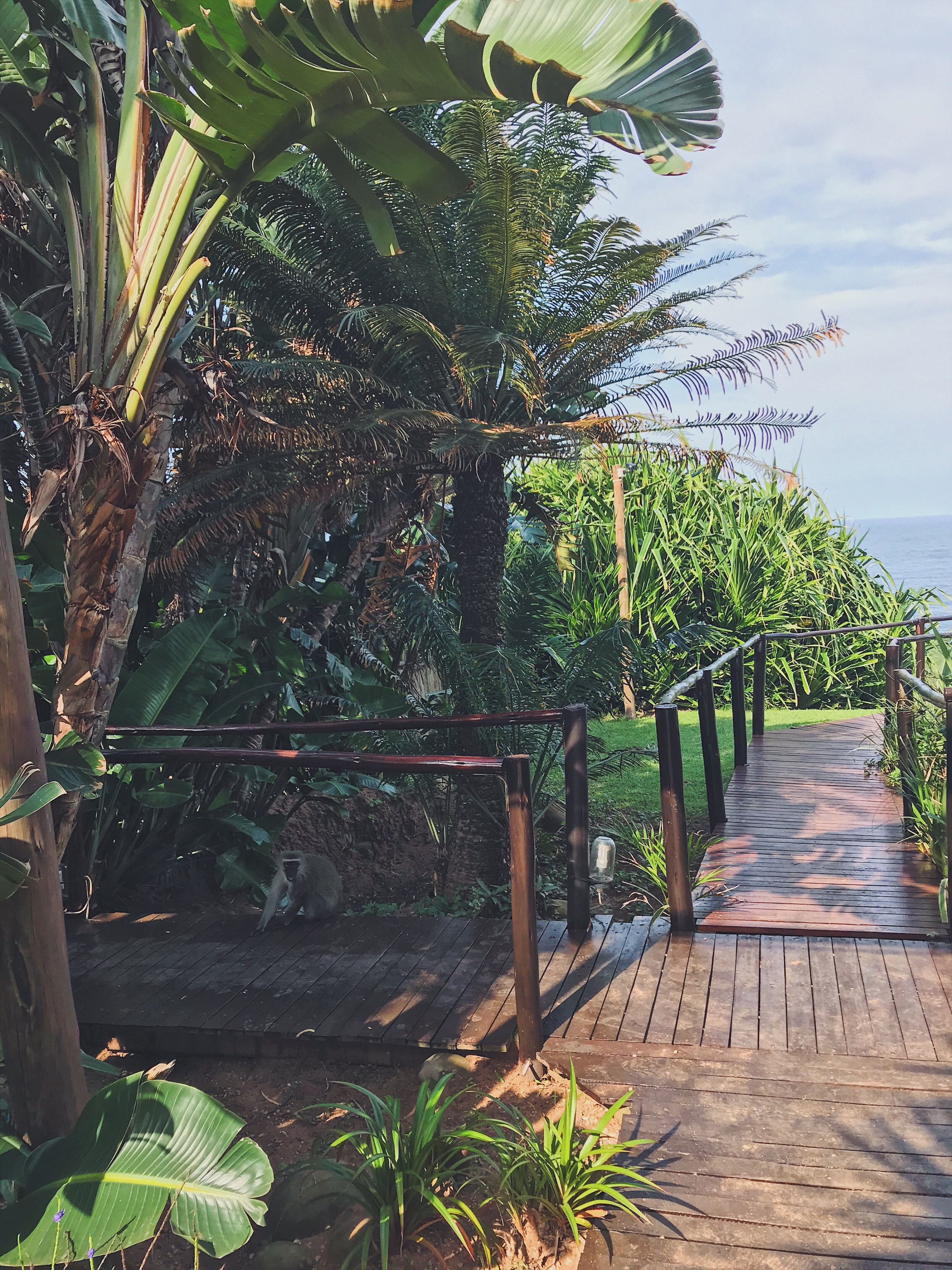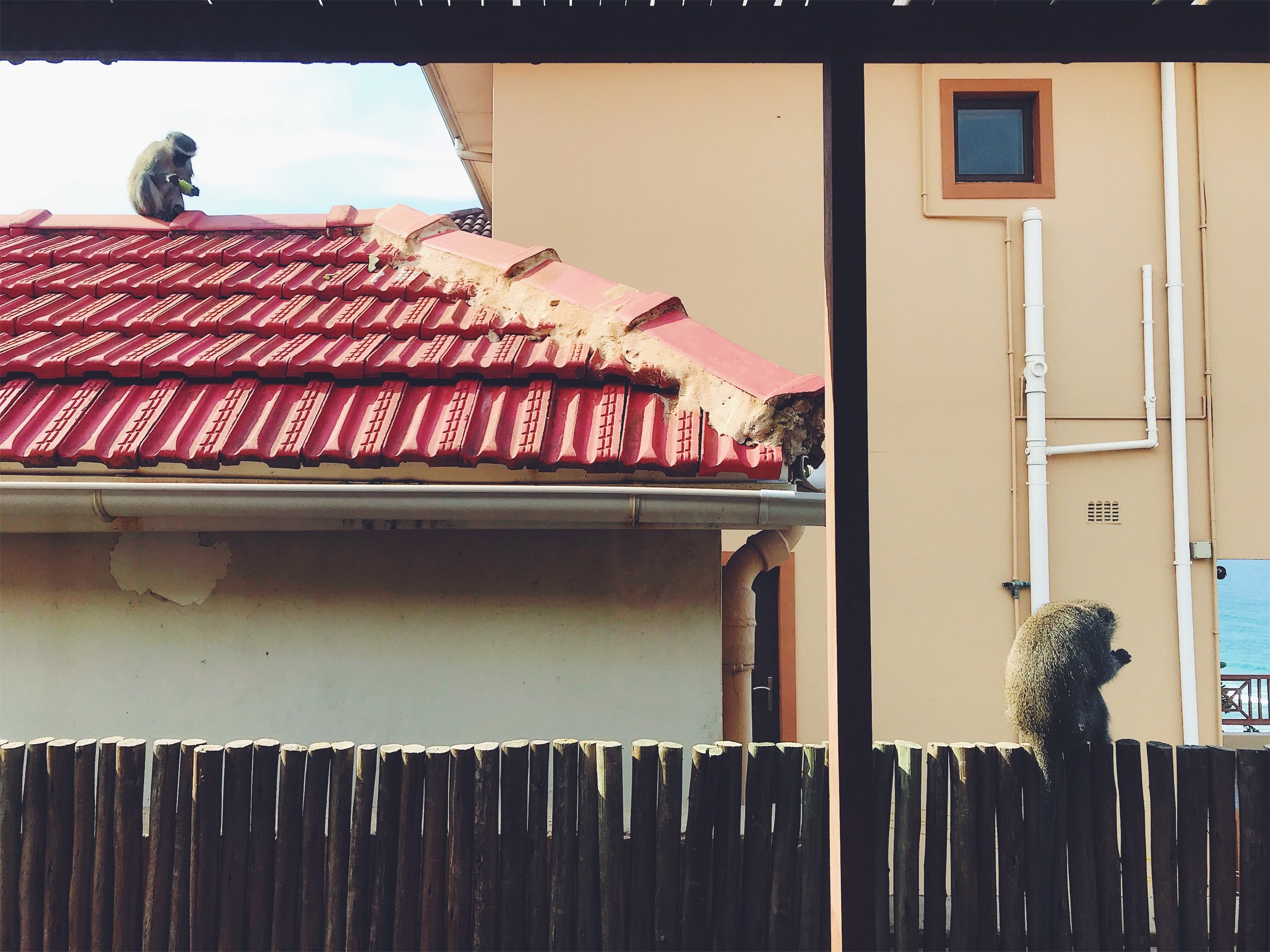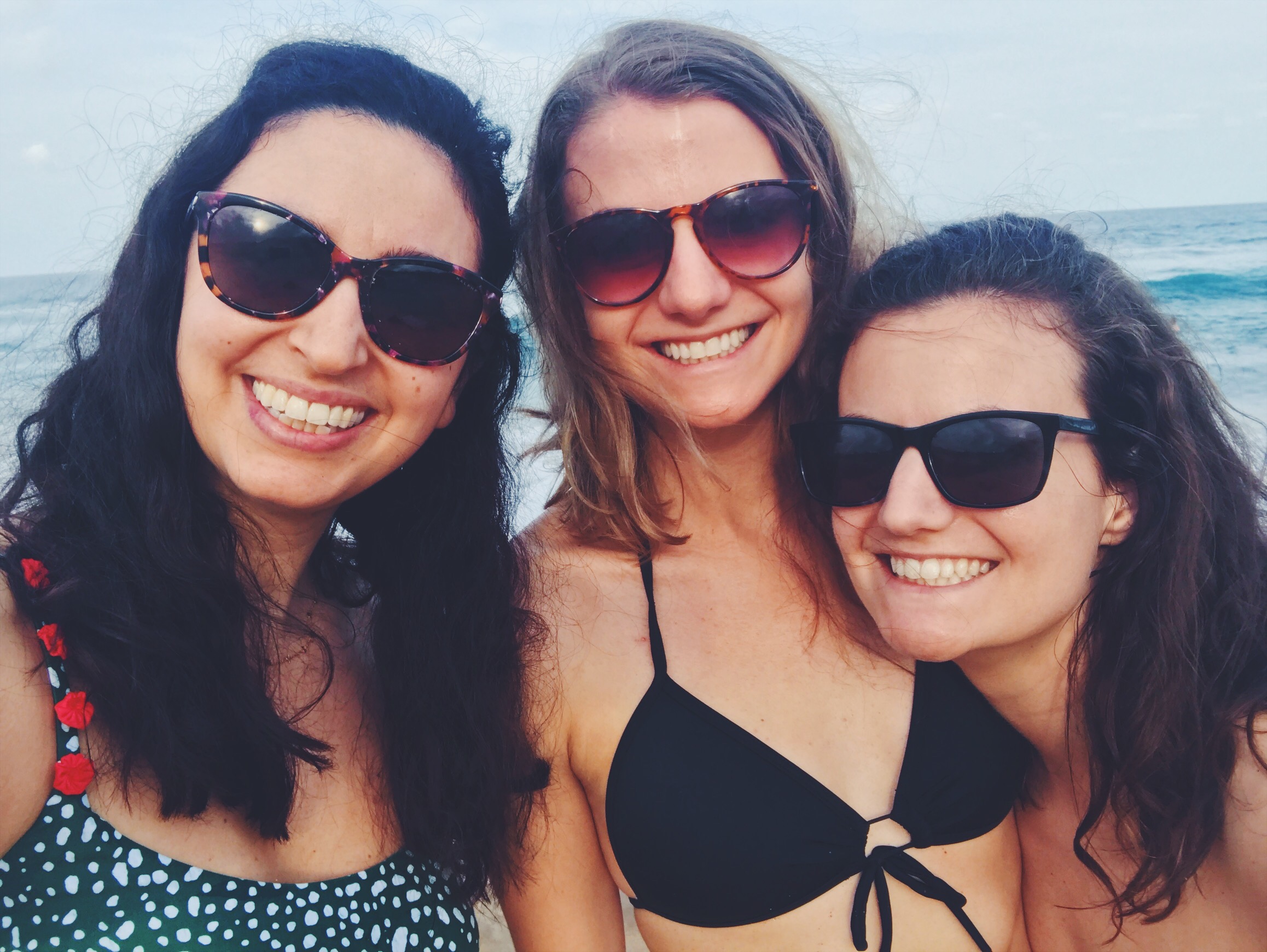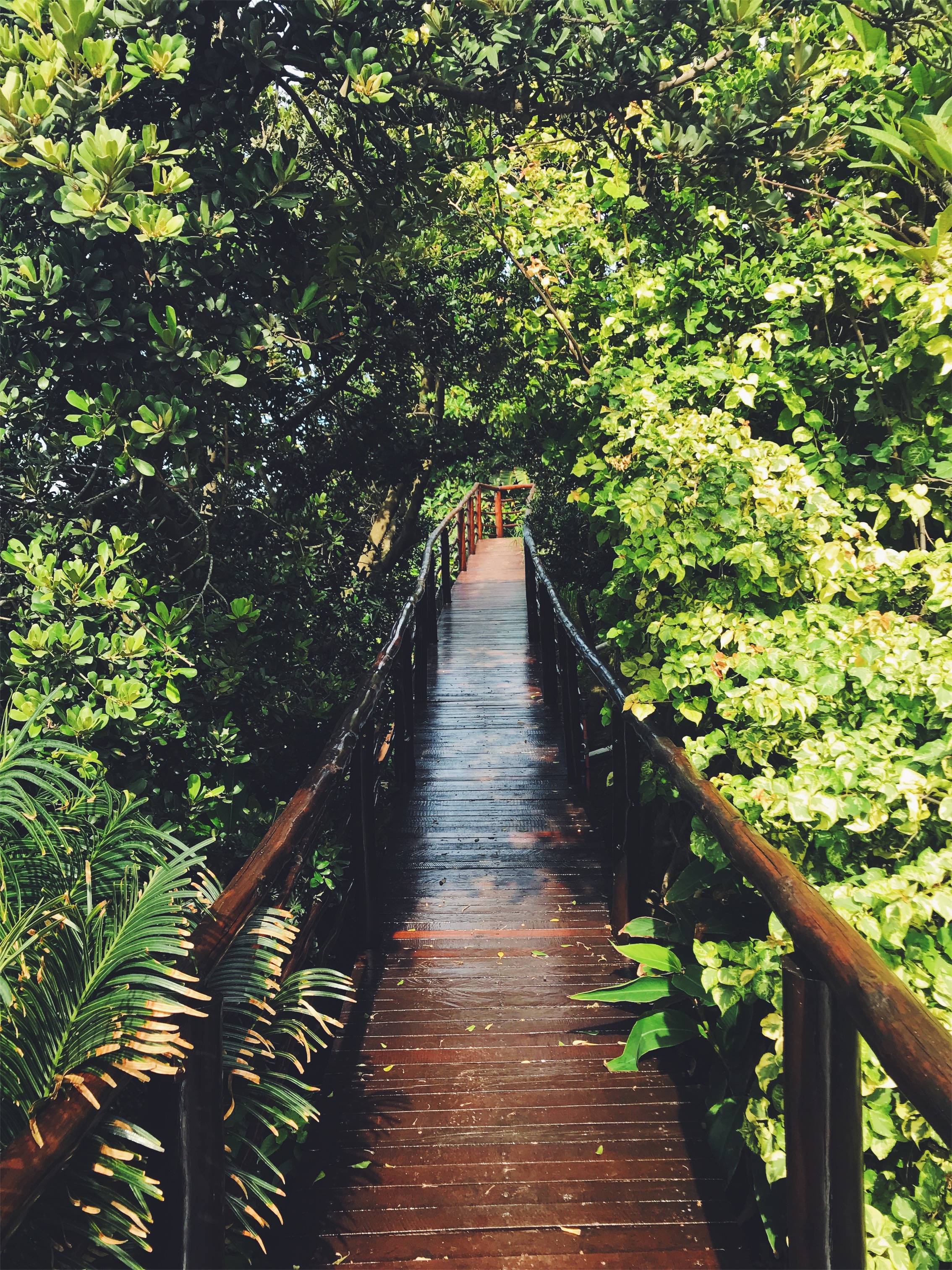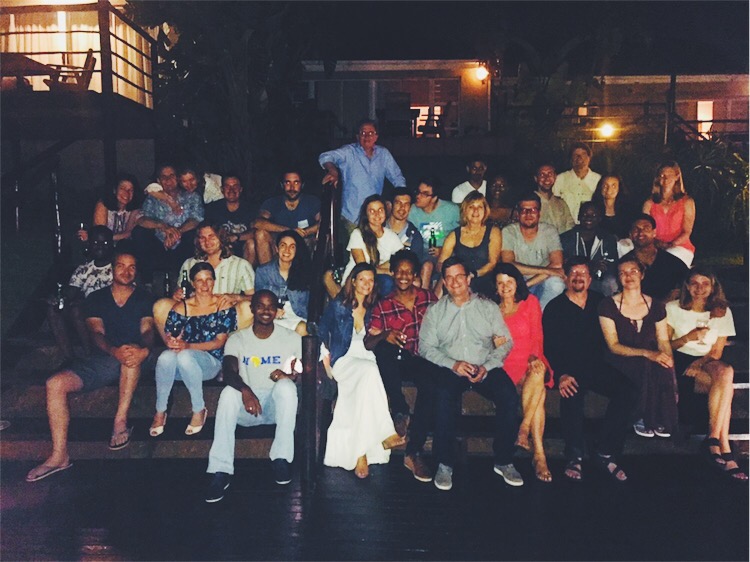 I also was able to go to the beach with the sistah's of the bride (and co-MOHs!). And that evening was the welcome party! It was amazing to meet so many wonderful people who love my friends just as much as I do. It's always fun to meet friends from different phases in life, but rarely do you have an opportunity to meet friends from another continent. "Good people beget good people,™" is my wedding mantra and this wedding did not disappoint. The party went on long into the night! I should've gone to bed early, but hey, lost track of time, begetting goodness.
Day 3: It's happening! Wedding day!
Today was the day we had been waiting for, the actual wedding! It was a perfect day. I woke up to a spectacular sunrise (#jetlag). We drank bubbles alongside our dandelion root tea (#shedtip to cure bloat! and yes these two things probably cancelled each other out), got our hair did, and took photos. The ceremony was in a church on top of a hill, with a window wall behind the altar that overlooked the ocean. I was honored to do a reading and be one of the witnesses to their union. The priest was a character. And here is really where things began to get interesting. The groom's family sang the most beautiful songs every chance they could, (you can hear some post wedding in the video below). It was just the beginning. And just like that, these two were married!
The cocktail hour looked out over the ocean with an abundance of incredible food. The reception was full of love, laughter, tears, and 10 speeches. No, not a typo, 10 speeches. But they were interspersed throughout the evening and flowed beautifully. There was spontaneous dancing mid-eating. More singing. Dance offs. It was perfect.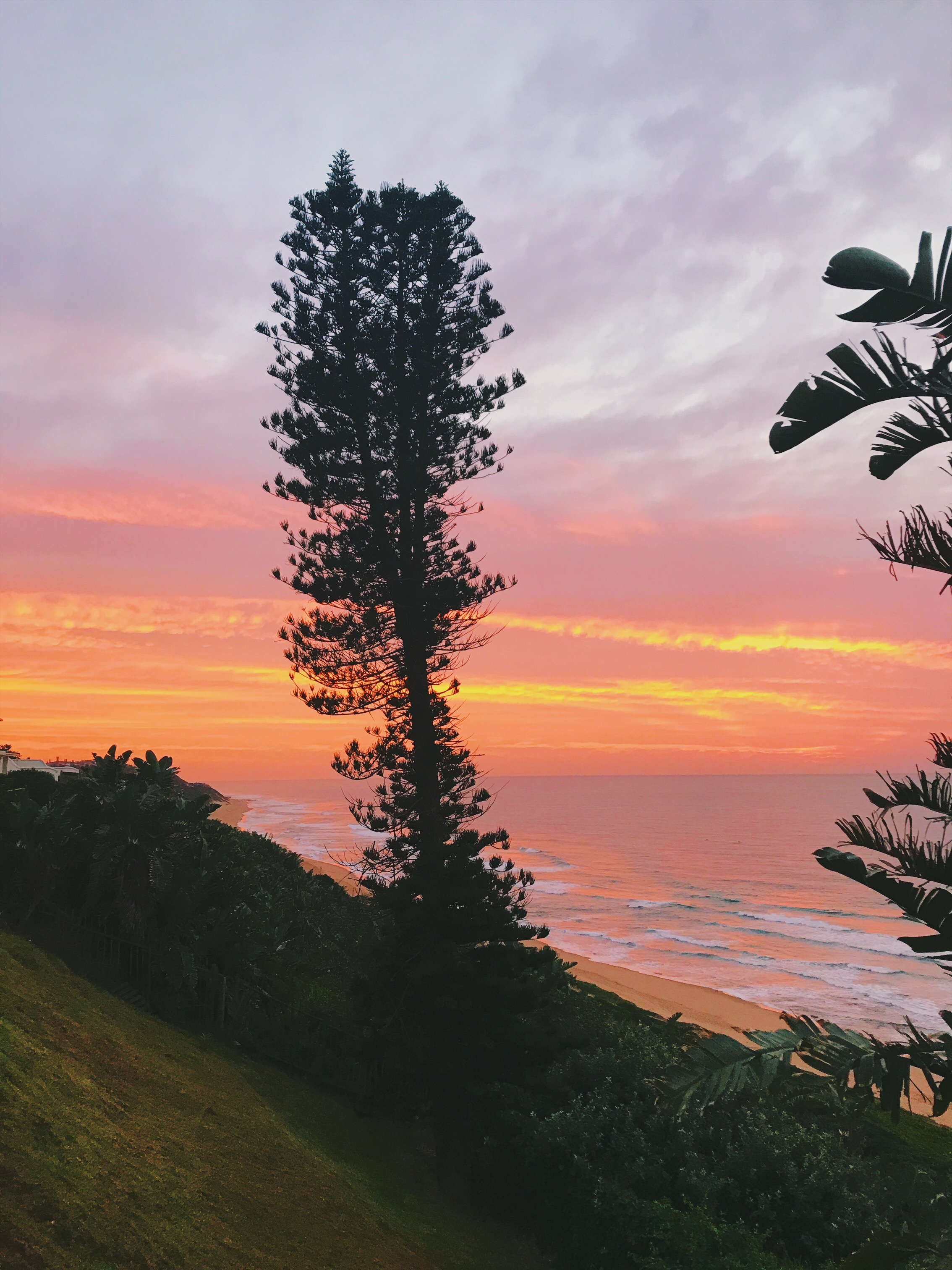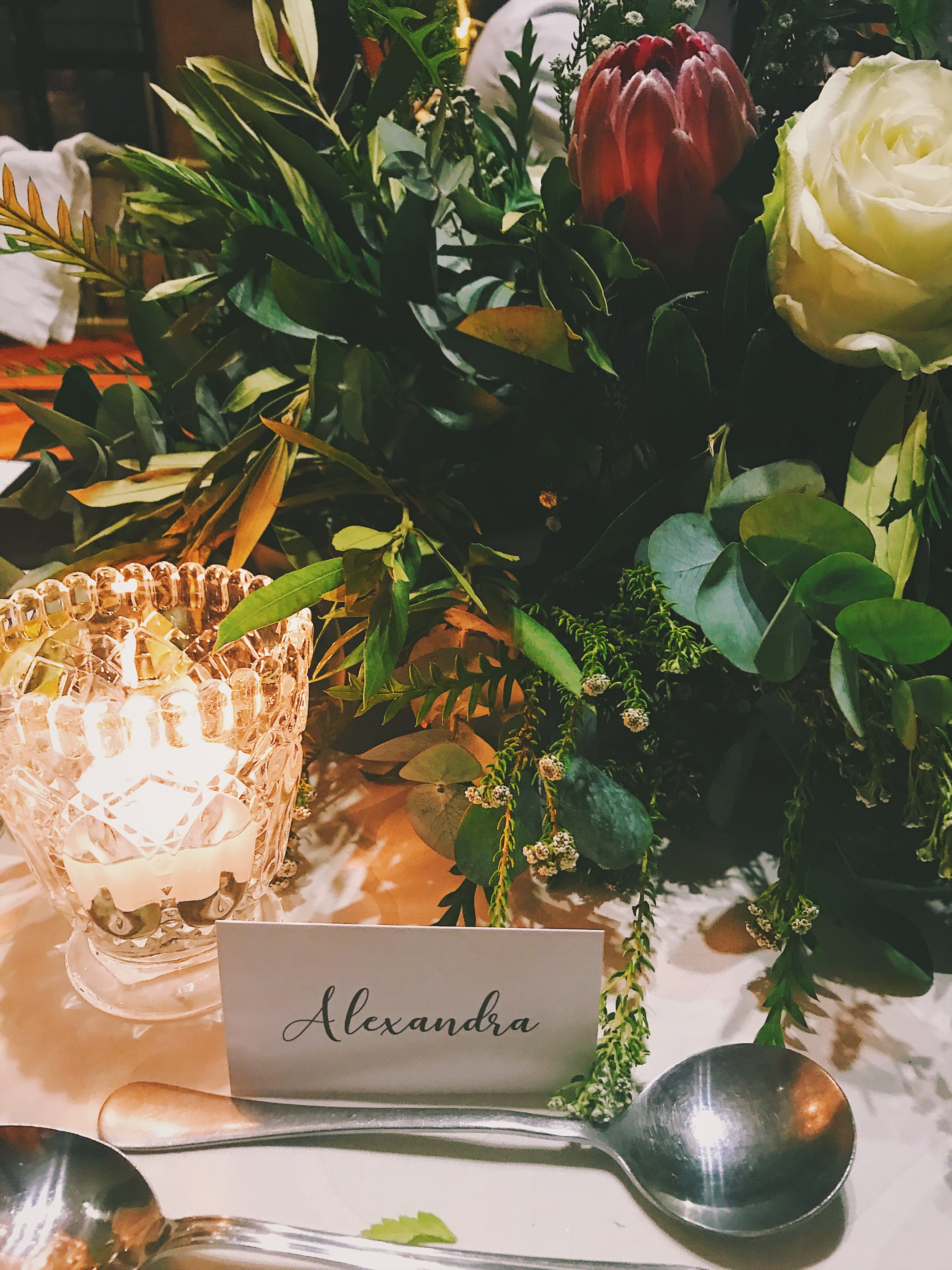 Day 4: the Zulu Wedding
I don't think I've mentioned yet that the entire wedding experience did not feel like real life. It was incredible. And then, the Zulu festivities began. And then it really felt like a dream!
To be clear, I am no where close to being an expert on South Africa's history or culture, but I will try to illuminate on what I do know. There are many tribes (I believe I've read that there are more than 3000) in South Africa, but there are two main tribes that tend to dominate - the largest is Zulu, the second largest are the Xhosa. IsiZulu is South Africa's most widely spoken official language. The groom's father was Zulu and his mother was Xhosa, but it's a patriarchal culture so he is considered Zulu. Even for a lot of the South African's there, many had never been to a Zulu wedding, so it was a privilege to have been in attendance.
As a member of Anna's "tribe," we waited patiently at a neighbors house down the road from the groom's parents, waiting for Awonke's tribe to come fetch her! They came singing and dancing down the road singing that Anna was their's!
Really the best way to describe the day is by watching the compilation below. It includes a lot of singing and dancing. It ends with an impressive performance by the groom!
(Note: The groom's brother, Anelisa, was married a couple years ago, but they did not have a full Zulu celebration, so they celebrated his marriage at the same time. So there are co-grooms and co-brides in some of these photos.)
Earlier in the week, the family had slaughtered a goat and a cow in honor of the festivities. In Zulu culture it symbolizes to the ancestors that a celebration is beginning. What I think is wonderful is that they use every part of the animal. The hide of the goat will be made into a rug for the newlyweds. The meat was served at the reception. They passed around a feast of bread, sweet potatoes, regular potatoes, goat and beef on platters a plenty. I unfortunately didn't get a picture(?!). Shocking I know, I think I was just too excited to eat it!
The ceremony was long – about 4 1/2 hours - but as you you could see in the video, it was mesmerizing. A large portion of the time was dedicated to gift giving. From the groom's family to the brides and vice versa. The gift of choice were blankets. Everyone gave everyone blankets. I'm not sure what the symbolism was behind it, except for general hospitality - and if you ever come to visit you know there will be extra blankets!
Many of the elders in the family gave the newlyweds advice. Ranging from conjugal rights to not looking at your husband's phone, the topics proved entertaining!
We ended the evening celebrating the groom's birthday. Can you imagine a better way to spend your birthday?!
There is probably so much I missed, but I tried to do the celebrations justice. The weekend was so joyous and truly was a celebration of love! I was honored to be involved. And I will end with this:
"Love recognizes no barriers. It jumps hurdles, leaps fences, penetrates walls to arrive at its destination full of hope." - Maya Angelou
Cheers to the newlyweds and their happily ever after. - AHS